Sorry, we couldn't find anything that matched...
You Can Try the Search...
You can also Visit the Following. These are the Featured Contents
sep
Company
Proflie
Lighten Electrical & Lighting Co., Ltd. was founded in 1990, mainly wholesale and import/ export materials various types of electrical lighting equipment and materials. We are committed to providing high-quality, low-cost products, and provide professional and technical consultancy services.

To let customers receive a quality services and products, we can provided tailor-made professional services and solutions for clients for the best results.
Read more
Contact
Us
專營 地盤 非政府機構(NGOs)電器批發商、燈飾公司、工程承建商、物業管理公司、,裝修公司 ,酒樓、酒店、學校、老人院….等等。 供應戶外射燈、滅蚊燈, 油壓線耳鉗,;電業工具材料、穿線帶、電纜剪鉗 LED燈,花園燈飾 。 本公司為TODI 燈具 ,Marsco工具,穿線帶香港供應商,提供產品保用期之維修服務。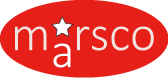 sep